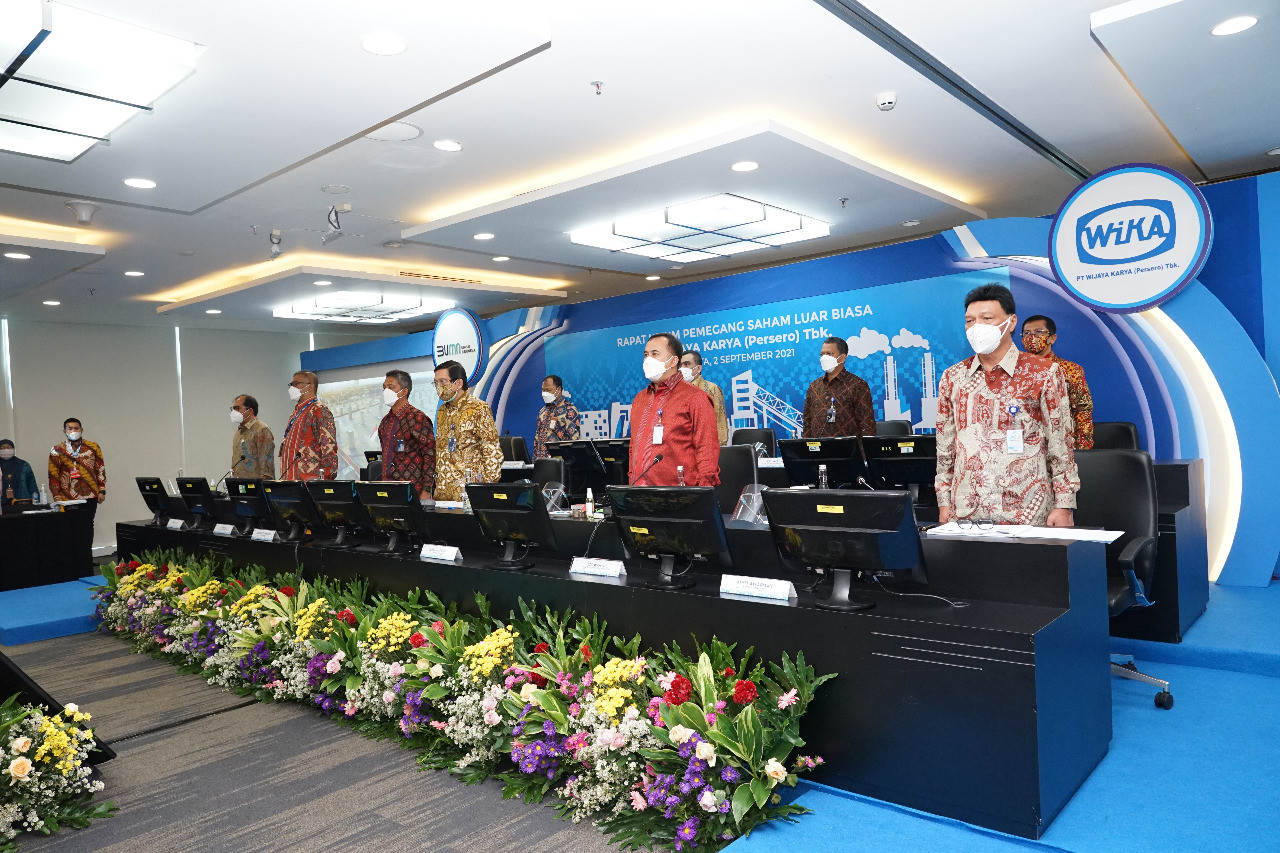 PT WIJAYA KARYA (Persero) Tbk.
(WIKA) held an Extraordinary General Meeting of Shareholders (EGMS) for the 2021 Financial Year in Jakarta, Thursday (2/9).
first and adhere to the 3M implementation (washing hands, wearing masks, and keeping a distance).
The EGMS approved the change of the Company's Management to become:
President Commissioner : Jarot Widyoko
Commissioner : Satya Bhakti Parikesit
Commissioner : Firdaus Ali
Commissioner : Harris Arthur Hedar
Independent Commissioner : Rusmanto
Independent Commissioner : Adityawarman
Independent Commissioner : Suryo Hapsoro Tri Utomo
Meanwhile, the Board of Directors is as follows
President Director : Agung Budi Waskito
Director of Human Capital and Development : Mursyid
Director of Quality, Health, Safety and Environment : Ayu Widya Kiswari
Director of Finance and Risk Management : Ade Wahyu
Director of Operations I : Hananto Aji
Director of Operations II : Harum Akhmad Zuhdi
Director of Operations III : Rudy Hartono
The EGMS also discussed the Company's approval for the addition of the Company's Main Business Activities which have been stated in the Company's Articles of Association so that it does not change Article 3 of the Company's Articles of Association, in accordance with POJK No.
17/2020 concerning Material Transactions and Changes in Business Activities.